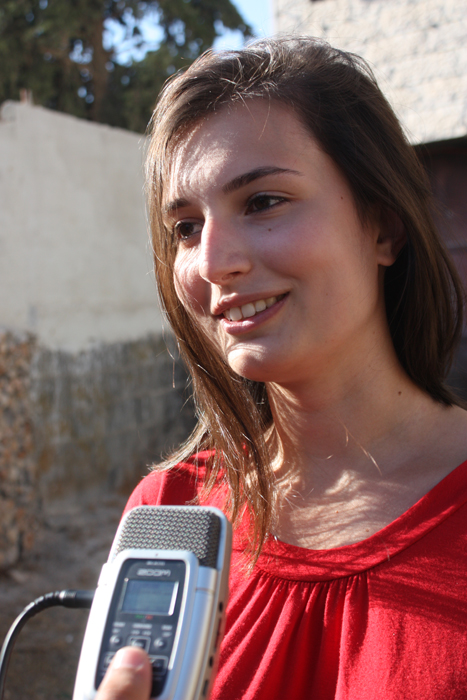 My name is Lucy Shomali , and I'm half Czech, half Palestinian.I come to Beit
Sahour almost every summer to spend the holidays with my family. I am
proud to claim my origin, but it is not easy to be the strange one wherever I go.
I try to help Palestine by sharing my experience, so here is my
story.
Narrated by: Lucy Shomali
Photo credit: Mohammad Alazza
Music by : Le Trio Joubran