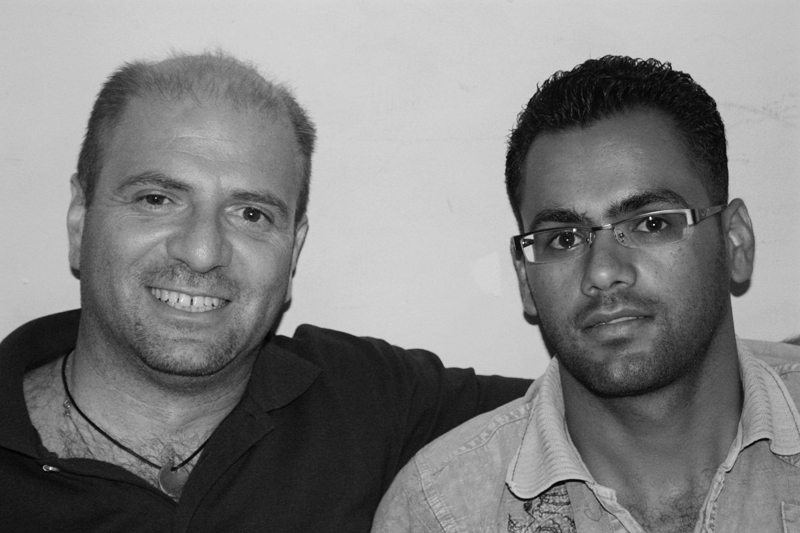 Photo: Sami Awad (left) of the Holy Land Trust with Radio Lajee's Mohammad Qassim
Sami Awad is the Executive Director of the organization, Holy Land Trust. Recently he addressed a group of Internationals participating in the Lajee Center's International Summer Work Camp about the bleak reality of life for Palestinians since the Oslo Peace Accords and the way forward through non-violent resistance.
Thanks to Radio Lajee's Mohammad Qassim, this fascinating address is available for your ears too.
This is essential listening for anybody interested in learning more about the realities of life under Occupation, the truth about the so-called Oslo Peace Process and potential strategies for achieving a positive and peaceful outcome for the future.
Make a cuppa, sit back, listen and learn!